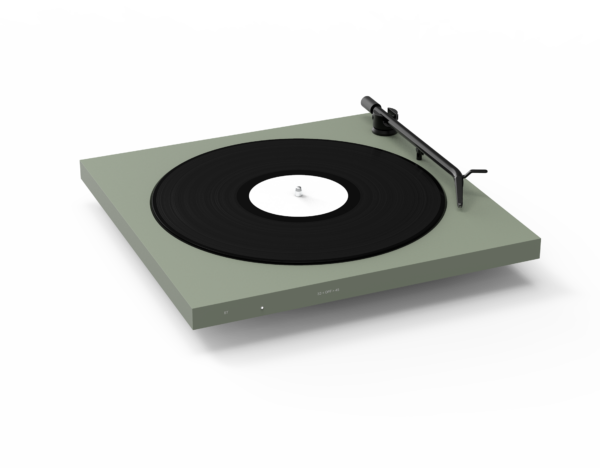 TONE Turntable
minimalist turntable for your wireless speaker and hifi setup
+ plays 7", 10" or 12" vinyl records
+ connect with your bluetooth speaker
+ belt drive
+ built in phono preamp
+ 33/45 RPM - electronical change
+ solid wooden MDF chassis
+ handmade in Europe
+ NOTE: The dustcover is not included!
€ 399 – € 449
designed by rethinking every single part of a classic turntable
Aluminium Base
The circular base includes all technical parts like the motor, the integrated phono stage and the bluetooth module. At the same time it functions as the structural foundation of the turntable.
All other parts, the chassis, and the platter sit on this base. Using this approach, we were able to achieve the super flat look of our turntable.
Minimalist Timeless Design
Solid Chassis
The square base chassis is made out of a solid wood MDF board. It is CNC-engineered and afterwards carefully painted in a beautiful satin finish. On top of the chassis sits the platter.
The platter is just thick enough to make lifting up the vinyl easy while still thin enough to maintain the sleek look.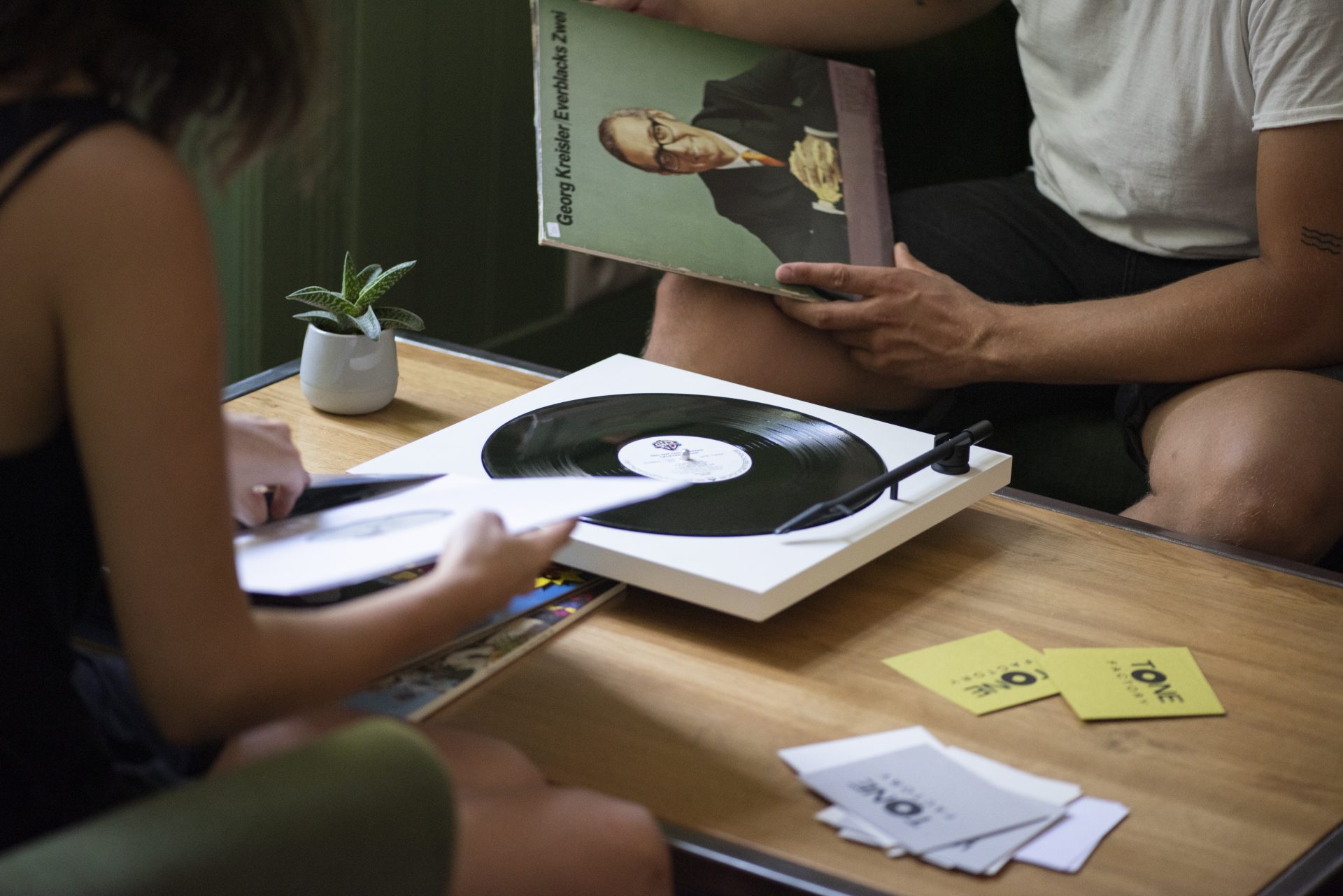 Light-weight Tonearm
The one-piece light-weight tonearm is made using a high-tech injection mold. The counterweight is cleverly integrated into the design to ensure the perfect balance and tracking weight.
The cartridge is the result of close cooperation with Ortofon, the Danish leader in high-end cartridges with over a century of history.
Belt Drive
belt drive motor system
for less vibration
33/45 RPM
electronic speed change
between 33 and 45 RPM
Cartridge
High-end cartridge
and stylus by Ortofon
Bluetooth
connect TONE turntable
to any bluetooth speaker
Pre-Amp
built-in phono pre amplifier
for a hifi system integration
Line out
RCA Line Input for easy connection
with TONE RCA Cable
360 x 360 x 54 mm (W x D x H)
2.8 kg net
33 and 45 RPM
with electronic switch for the speed change
belt drive motor system for less vibration
and high-end sound performance
Effective arm length
218.5 mm
Effective tonearm mass
6.0 g
Tracking force range
17.5 mN pre-adjusted
Outputs
RCA Line, Bluetooth
Power Supply
110 - 240V/50, 60Hz; 15V DC 500mA
Power consumption
3 Watts max
Included accessories
power supply (EU, USA, UK) single adaptor drive belt felt mat setup guide